Created under contract to the Akron Brass company, this PC software package allows for the connection and diagnostic capability to their line of CAN bus enabled controller products. What makes this project unique is that as controller boards are connected to the CAN bus, they are identified and a unique diagnostic screen is loaded for that board. The diagnostic screen information is saved as a configuration file so changes can be made at any time without modifying the source code of the main program. As new controller boards are created, new configuration files can be created, again, without ever modifying the original source code.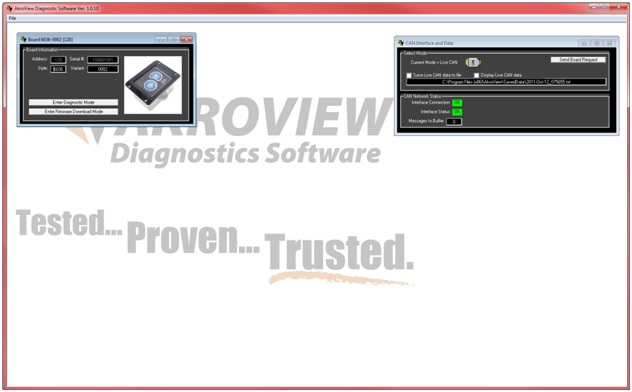 This is the main screen showing one controller board connected and the CAN bus control panel.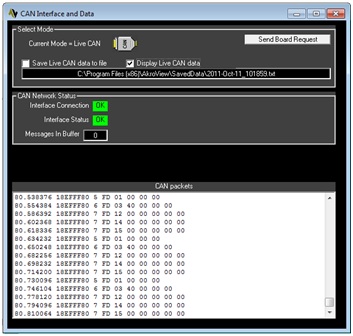 Detailed CAN bus communications are shown with the ability to save to a file for further processing at a later time.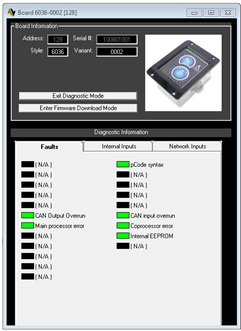 Detailed information in multiple tabs can be displayed for each of the controllers on the CAN bus.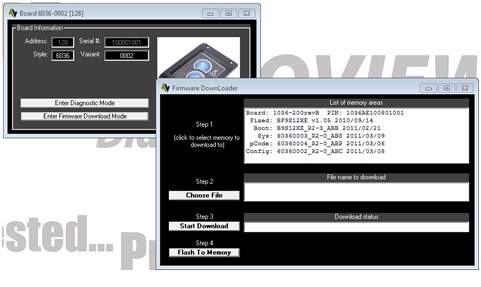 Additional capabilities include the ability to download new firmware and configurations
to each of the controller boards across the CAN bus.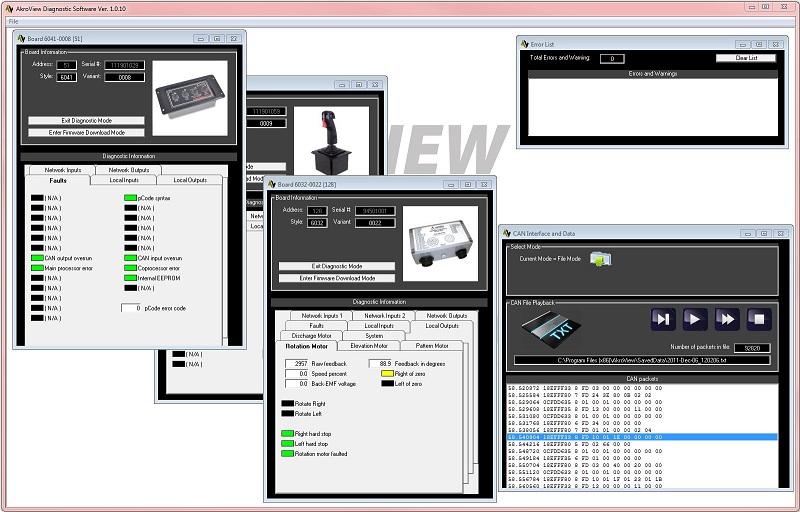 One last screen shot to show a more advanced system with three controllers being displayed



AkroView is a registered trademark owned by the Akron Brass Company.

If you would like to ask additional questions, please contact me by email at