The PhyCORE-MPC565 module plugs into the custom made, 4 layer, interface board.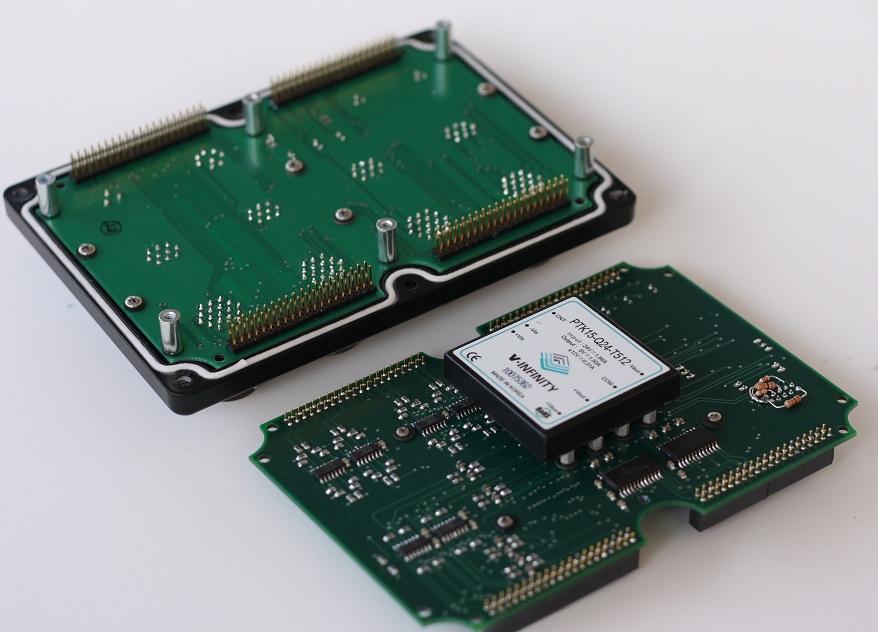 The backside of the connector board and the bottom of the interface board. Military connectors with PCB pins are used to mount directly to the connector board.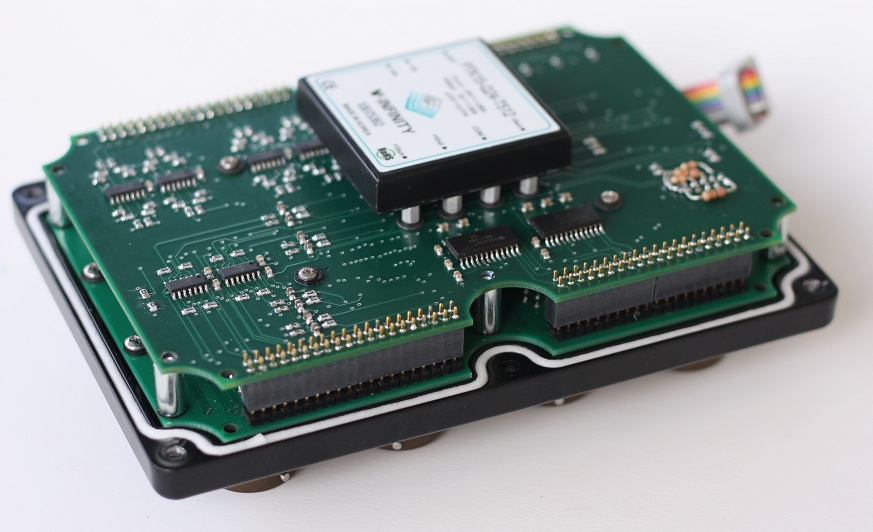 The two boards plugged together with the phyCORE module sandwiched in the middle.